Restaurants & Bars
Sensira Resort & Spa Riviera Maya are unique and stylish in their own way, each offers a dining experience on par with the best places to eat in Mexico's Riviera Maya. All of our restaurants feature settings inspired by the oceanfront beauty of Riviera Maya, and our specialty restaurants provide dedicated sommelier services. From the rich flavors of Tuscany at La Tentazione and the Old West saloon-inspired Rodeo Grill to poolside snacks and Caribbean views at Las Brisas snack bar and the adults-only sophistication of Galerie des Sens, Sensira Resort & Spa Riviera Maya has the ideal restaurant for any taste and occasion.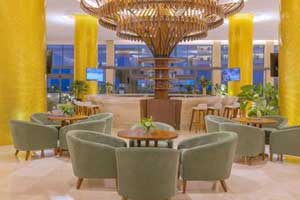 Lobby Bar
Don't miss a thing, this bar is located in the center of our lobby. Enjoy a wide variety of drinks from cocktails, spirits, liqueurs and our extensive menu of drinks for children.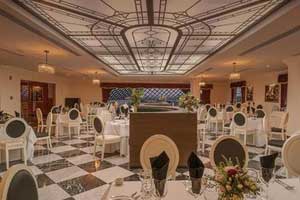 Galerie Des Sens
An intimate place, only for adults, where Paris is present with its specialized cuisine.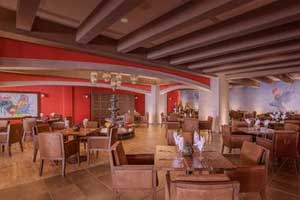 La Finca de Ana
The flavors of Mexico were transformed to excel in this beautiful place. Enjoy textures, flavors and smells, accompanied by the excellent service we have in our country.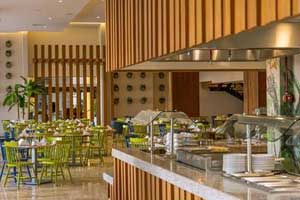 La Pergola
We invite you to discover our incredible buffet, ideal to enjoy a wide variety of dishes every day. Delight in our delights.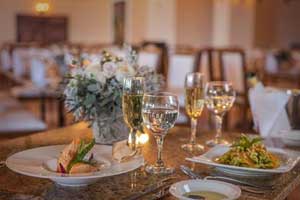 La Tentazione
Nothing more Italian than a family dinner. A warm atmosphere that will transport you to Tuscany, from traditional pasta to special dishes from home.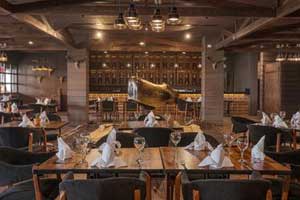 Rodeo Grill
You will feel like a movie from the Old West. In this specialty restaurant you can enjoy our Steak House concept with your whole family.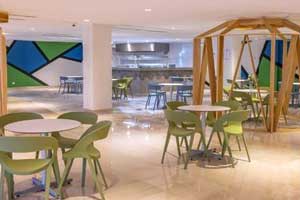 Kiosko
The ideal place for those who after the party are looking for a good bite before going to bed.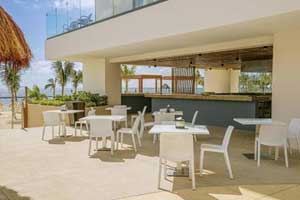 Las Brisas
This snack will allow you to enjoy the beautiful Caribbean Sea or our pools, while you taste a varied menu of food.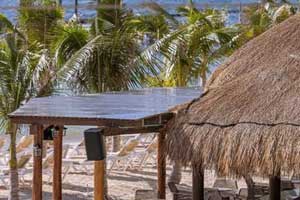 Coral Bar
Feeling the white sand of the sea or the water running down your feet in our chairs submerged in the pool, you can enjoy our 360 bar that will make you taste your favorite drinks.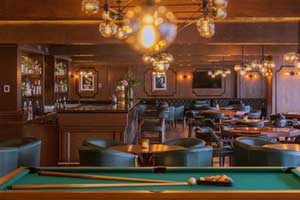 The Knights Pub
You will love our Pub bar concept. Designed to have a good time with friends and family, this wonderful space takes us to the authentic English Pubs.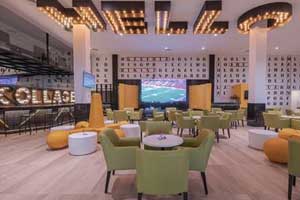 Serendipity
A space to stimulate all your senses, lighting, textures, music and videos will be the fun proposal for the whole family in this bar.